EPIC's Brian Freed: A Lifetime of Work and Service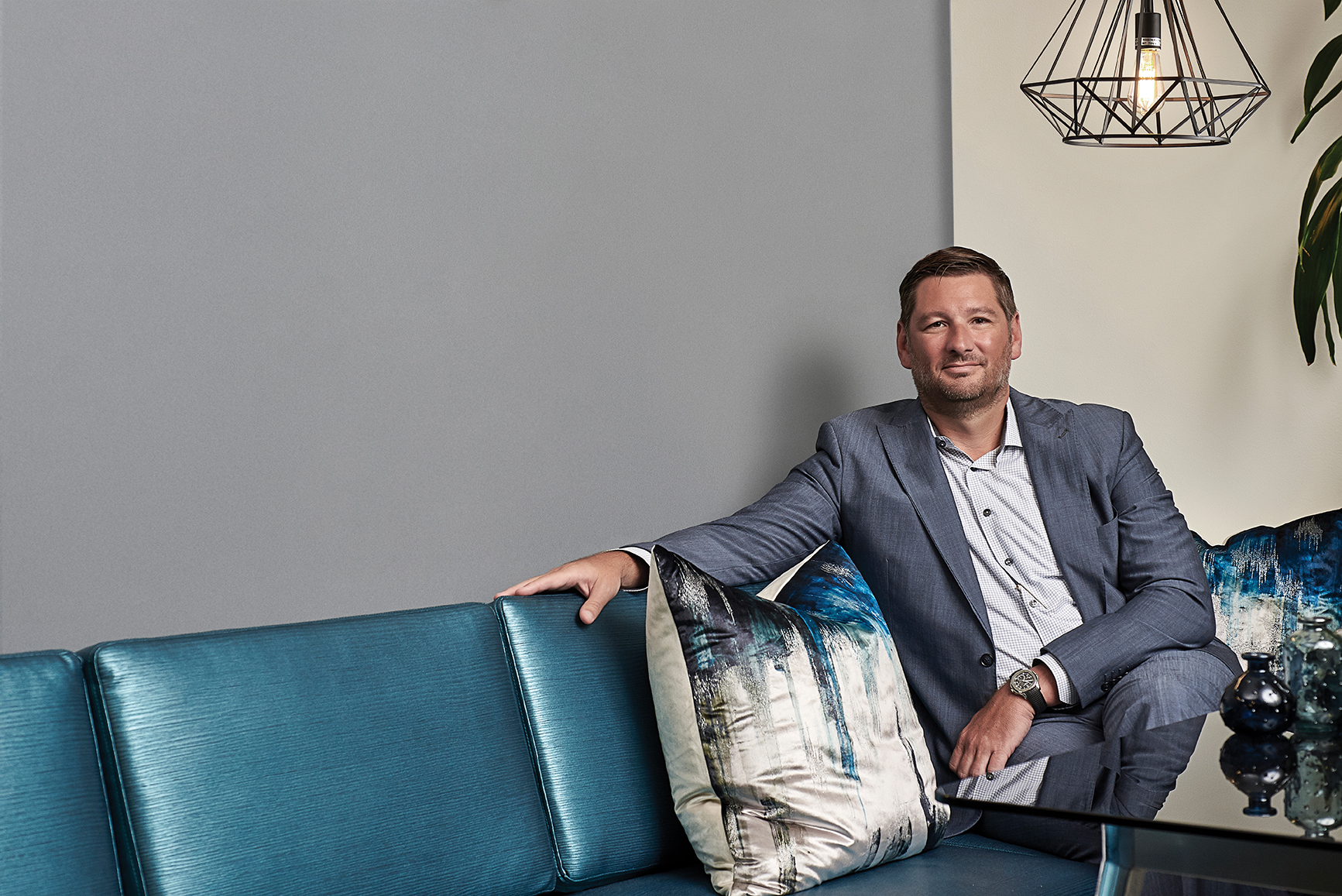 EPIC's Brian Freed: A Lifetime of Work and Service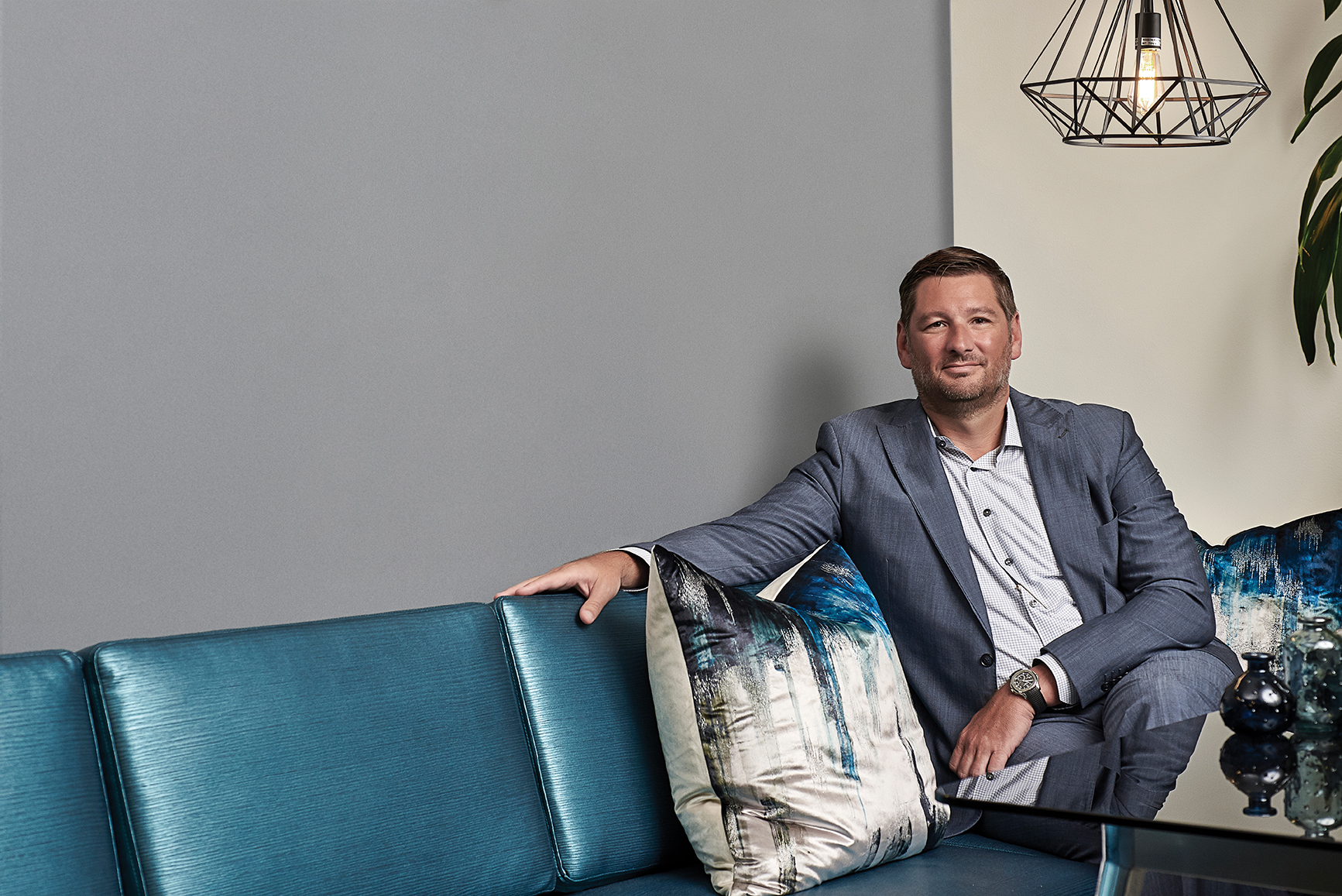 A Life of Work and Service
"I probably have had the furthest thing from a straight-line path to where I am now that you'll ever find," Brian Freed, CEO of EPIC Midstream, told us when we sat down for our interview in September. "I started working when I was 12 with a paper route, and I haven't stopped working since then."
Barely 50, Freed has already created a start-up company from scratch and helped to create and served as the CEO of three others. That all happened following a successful 5-year career in the U.S. Army as a field artillery Captain. Brian was commissioned through the Reserve Officer Training Corps (ROTC) and became one of the inaugural inductees into the Army ROTC Hall of Fame. It takes a person with extraordinary energy and drive to achieve so much in so little time, and the energy became readily apparent just a few minutes into the interview.
Freed's private industry career began as a business process consultant with Perot Systems, where the focus of his practice was on the energy sector. This provided him exposure to the business from a consulting perspective, experience that he would build on as his career entered its next phase as the creator and owner of his own business.
Fatherhood and risk-taking played a big role in Freed's decision to start his own company, a decision that kicked off an often frantic ride that ended with his involvement in the creation and ultimate selling of four different companies in the span of just three years.
"When I was 30 years old and my wife was six months pregnant with our first son, I decided it was time to take a step out and form my own company," he said. "So, I started a company called Entessa. Started that company from scratch and built it from two of us sitting across the kitchen table to more than 50 employees when we sold the company eight years later.
"Entessa as a company has been merged into Emerson, but its flagship product created an order-to-cash logistics management tool called Synthesis. Synthesis manages the order-to-cash process for companies like Energy Transfer, Buckeye, Chevron, DCP, Crestwood, Shell, NuStar, Plains All-American — it's really an industry standard.
"When it came time to sell, we put the company on the market, and the company that bought us was called Energy Solutions, which was our biggest competitor, although more complementary than competitive. They had software products around leak detection and pipeline scheduling. They were about double our size, double the revenue, but about half the EBITDA.
"We merged the companies together, and I took over as CEO of the combined company. Then three months later, we turned around and sold it to OakTree Capital.
"At that point, I took half a step back for a short period of time and decided I wanted to go out of the software world and directly into the energy business. So, I went to work for a company called Rangeland Energy and headed up Business Development; 23 months later, we sold the asset to Inergy. By then, we had built the largest crude-by-rail terminal in North America up in North Dakota.
"Inergy had never touched a barrel of crude oil, so I went over to Inergy. I was the only member of management that stayed with the asset to start its crude oil business. Inergy later sold to Crestwood about six months later.
"So, as luck would have it, and as the timing worked out, I actually sold four companies to the day in three years. The first deal and last deal actually happened to close on the exact same date."
All this activity in the mergers and acquisitions space provided Freed with a rare level of experience in that key part of the business world, but he joked that it also created challenges in keeping his friends and associates advised on his current contact information. "My friends used to always joke with me about not knowing which email address I had because every couple of months, I would send them a new one."
After about four and a half years at Crestwood, an opportunity arose to join APA Corporation (formerly known as Apache Corporation), a big independent producer headquartered in Houston, with international operations and one of the largest producers in the Permian Basin. That was in early 2017, just around the time that the constrained situation with pipeline takeaway capacity was turning into a major issue. For APA Corporation, which was embarking on the development of the Alpine High, a huge asset expected to produce not just oil but also considerable volumes of natural gas rich in NGLs from multiple formations stacked one atop the other, the constrained situation was especially impactful.
Despite these and other concerns, Freed, ever the optimist, saw the move to take over as APA Corporation's Senior VP of Midstream and Marketing as a growth opportunity and seized it. Anyone familiar with his life's story knows that has always been his outlook.
A Match Made in High School
That focus on seizing opportunities when they present themselves extends to his marriage and family life.
"I married my high school sweetheart," he told us. "My wife, Oya, is actually from Turkey originally. We met in Central Pennsylvania, in a small town called Huntington, PA. We went to school together — I was a year older than she was.
"She convinced me not to go to West Point on a military academy appointment and to go to college at West Virginia instead. And, I convinced her not to go to George Washington and come to West Virginia, too. We dated off and on all through college, and I married my high school sweetheart a year after graduating. We've been married for about 27 years now.
"We have two kids: Our oldest son is a 19-year-old freshman at Clemson now. He's in the business school there, and he's loving life. It's hard not to like Clemson with the sports these days — it's a good place to be.
"Our youngest is a 17-year-old here in Houston at Memorial High School. He plays football, and he's having the time of his life riding my Harley to school every morning. They're both living their best lives, and they're great, awesome kids. I can't say enough good things about my kids, and they're great kids because my wife did the hard work and gets the credit for taking the time to raise them as I traveled way too much as I was growing up in my career.
"Memorial's a great school. I'm a product of public education, so for us, it was very important that the kids attend public school. We just think it's an important way to experience more diversity in life."
Exposing the kids to the diversity of life has been a priority for Brian and Oya Freed. One of the ways they've accomplished that has been through extensive travel together.
"We love to travel. Both of our kids had been to all seven continents before they graduated high school. I like to travel — I've been to 57 countries so far — and the kids like it, too. It's fun to see the world through that perspective. So, I love showing my kids things that are completely different than what they're going to get in school and try to give them a different perspective on the world."
The Freeds are also owners of their own startup businesses, Brian with a winery in Argentina and Oya engaging in an olive oil business in her birth country of Turkey. Not surprisingly, Freed's story on the startup of his winery involves seizing an opportunity that unexpectedly presented itself while on a vacation to South America.
"I went with Oya to Argentina on vacation in 2010 with no plans made whatsoever," he said. "We went down there with nothing but a plane ticket and the first two days scheduled to be in Buenos Aires. We were in a little place called Mendoza, trying to figure out where were the great wineries to visit, and by accident ended up at this place called The Vines of Mendoza.
"So, I go there with my t-shirt on, my hat on backwards, ordering a nice flight of wine and trying to taste some really good wine and get organized for the next day. They've got a PowerPoint presentation running in the background, and before you know it, I'm headed there for lunch. Next thing I know, they've put gloves on me and put me on the sorting line because it's harvest season. So, I didn't really like that. I was like, what the heck? I came here for the wine, maybe a barrel tasting … but 30 seconds into it, I was in love. I just loved it. I was making wine, and I wanted everything to be perfect. It was just about making great wine, and I really enjoyed it.
"So, I came home, ended up doing a little more due diligence and ended up buying three acres down in Argentina. I planted an acre of Malbec, an acre of Cabernet Sauvignon, an acre of Cabernet Franc, and I make a wine called Liberado. Liberado is Spanish for freed."
Today, the winery produces about 2,000 bottles of wine each year that Freed shares mainly with family and friends and also sells to a handful of local restaurants he frequents in Houston. "It's a money pit," he says, "But it's a fun hobby."
The Evolution of a Pipeline Capacity Shortage
At the corner of MLK Boulevard and Trinity Street in Austin, on the University of Texas campus just a few blocks South of Darrell K. Royal Texas Memorial Stadium, sits an old black wooden oil derrick. Students at UT Austin often attend school there for four full years without ever knowing what that thing actually is, even though many football fans use it on six or seven Saturdays every fall as a meet-up point before and after Texas Longhorn home football games.
That's a shame because that old wooden thing is, in fact, a monument to the tens of billions of dollars in funding provided to the University of Texas System and the Texas A&M University System over the last 100 years thanks to the production of oil and natural gas on University Lands in the Permian Basin. Although the first productive oil well in the Permian Basin was drilled and completed in 1921, the historical marker adjacent to this old rig correctly identifies the Santa Rita No.1 well, completed in 1923, as the first "gusher" well drilled in the basin, as well as the first successful well drilled on University Lands.
The early leaders of the state of Texas considered the establishment of a system of higher education to be so important that they included the establishment of the Permanent University Fund and deeding of one million acres of West Texas land to it in the state's constitution that was ratified in 1876. Even before that, in 1839, the government of the then-Republic of Texas (it became a state in 1845) had already deeded 220,000 acres "for the establishment and endowment of a university," although no such university was created at that time.
Later, in 1883, the Texas Legislature provided for the deeding of an additional one million acres of land in the Permian region to the fund. That was the same year in which the University of Texas was formally established, and literally every student who has ever attended that university, Texas A&M University, or any of the other schools that are a part of those two university systems around the state has had their tuition heavily subsidized and attended class and sporting events in part funded by the Permanent University Fund.
All of that and so much more exists in Texas today, thanks to 100 years of production of oil and natural gas from the Permian Basin. It is truly something that every Texan should celebrate despite all the anti-industry propaganda we hear from our news media every day of the week.
Since shortly after its initial discovery a century ago, the Permian Basin has consistently served as the largest and most prolific oil field in the lower 48 states. But as recently as 12 years ago, many considered it to be a "dead" basin, an area in which all the significant oil-bearing formations had been tapped, drilled and depleted, with no prospects for big new discoveries looming on the horizon. Indeed, in 2008 the main business happening in the Permian was a cottage industry of small producers that had sprung up to recomplete marginal wells and stimulate them in order to wring the last few thousand barrels of oil out of them.
That all started to change in 2010, as drillers began taking the techniques and learnings from the early successful production of oil from the Eagle Ford Shale in South Texas and applying them to the wealth of shale formations throughout the vast Permian region. Within a year, the Basin was suddenly bustling with activity, including frac crews and drilling rigs again. Within two, it had moved into a full-fledged boom time.
Of course, booms in this industry are always inevitably followed by busts, and this would be no exception. The first bust hit in late 2014 as Saudi Arabia, worried about America's growing ability to produce its own oil from shale, flooded the global market with its own crude in an effort to kill the U.S. shale industry and recapture market share. That strategy did do significant damage to the U.S. industry, resulting in several hundred bankruptcy filings in 2015 and 2016, but what it mainly did was depress the price of crude oil, forcing the Saudi Royal Family to run through several hundred billion dollars of its own Sovereign Wealth Fund to support funding of that country's social welfare state. Seeing that its strategy had been mostly a failure, the Saudi Kingdom quickly abandoned the effort. In late 2016, it reduced its own exports and negotiated with Russia and other non-OPEC nations to form the OPEC+ cartel.
By the end of 2016, it was becoming readily apparent to everyone that the Permian was becoming constrained by a shortage of adequate pipeline takeaway capacity needed to move all this new production. Significantly, this lack of capacity was true not just for oil but also for natural gas and its associated stream of natural gas liquids (NGLs).
By early 2017, the U.S. industry was starting to boom again, and this boom was heavily focused on the Permian and its superior well economics when compared to other shale basins. From 2017 through the end of 2019, the active rig count in the Permian alone hovered well above 400, often topping 500 and accounting for half of all active rigs in the U.S. As a result, the production volumes from the region skyrocketed.
The Permian has always been identified as an oil field, but the volumes of crude produced from the Basin's various shale formations also bring with them prodigious volumes of associated natural gas, and that gas is often quite rich in NGLs. The volumes of natural gas production in the Permian were so significant that the Basin quickly surpassed the Eagle Ford and the Haynesville Shale to trail only the Marcellus Shale as America's second-largest natural gas basin.
With the big markets for the refining of oil, the processing and fractionation of gas, and the exports of all of these products situated along the Texas and Louisiana Gulf Coast, and the pre-existing pipeline capacity to move the product quickly filling up, the biggest pipeline infrastructure build-out in Texas history got underway in earnest in 2017. Supported by a state government that understands the critical importance of this great industry to its economy and people, the permitting, construction and activation of an array of new oil, natural gas and NGL pipelines came about so rapidly that by the end of 2019, when the second, COVID-related bust started to hit the industry, it had become apparent that the Permian had transformed from a critically-constrained takeaway capacity situation to an abundance of capacity.
EPIC Midstream is one of the companies that played a major role in making that rapid transformation possible.
Back to APA Corporation
"APA Corporation was amazing because it gave me an opportunity to see a different perspective," Freed told us. "I had seen the world from the software side; I'd seen the business process part of the business; I'd run a midstream business; I'd started a crude marketing business from scratch over at Crestwood and Inergy."
At APA Corporation, he had responsibility for global marketing. That involved the marketing of all three product streams on three different continents. He also had responsibility for the company's midstream operations, which includes the transportation, processing, fractionation and export for all three product streams in the company's domestic and international operations.
He quickly realized that if the company's plan to monetize the Alpine High asset was to succeed, APA Corporation would have to play a dominant leadership role in ensuring that the needed pipeline capacity was built and timely. And the problem was even more complex than the transportation of the product: The domestic refining industry was also becoming overwhelmed by all the additional volumes of light, sweet crude oil being produced in the Eagle Ford, Permian Basin, DJ Basin and Bakken Shale region.
That issue was driven by the fact that major refineries along the Gulf Coast have traditionally been built mainly to handle heavier grades of crude oil coming into the U.S. from exporting countries like Canada, Brazil and Mexico. Thus, a shortage of refining capacity quickly developed as these new volumes of light, sweet grade domestic crude started coming to market out of these domestic shale basins.
Fortunately for the industry, it was able to convince Congress in 2015 to repeal the 1970s-era ban on the export of U.S. crude, a critical action that has enabled these shale crude volumes with no domestic refining home to be exported. That's key for everyone who produces in the Permian and Eagle Ford, because as Freed puts it, "Every incremental molecule of either oil or gas has to end up on the water."
By the time Freed came on board, APA Corporation had already created Altus Midstream, its midstream affiliate that served as the intermediate gathering and processing company for the Alpine High investment and other Permian assets. But it quickly became apparent to Freed that if the company was to be able to fully monetize those assets, it would need to invest in ownership positions in some of the biggest and newest pipelines designed to move the production out of the basin down to the coast. To raise capital to enable those investments, one of Freed's first decisions was to take Altus public.
The big question at that point then became which major Texas port to point the production towards. Freed said that that was no easy decision to make when he arrived at APA Corporation in 2017.
"We know now that the best place to get on the water is the Port of Corpus Christi," he told us. "Back in 2017-19 when we were making some of these decisions, Corpus being the best market wasn't a settled issue. So, there was a lot of work that went into figuring out where do you want to point barrels of crude or whichever molecule you're talking about.
"On the crude side, it's a settled issue that those barrels need to go to Corpus. There's no debate about Corpus being the best port. But at the time we were making the decisions, there was a lot of pressure from the other locations talking their own book up saying 'We're best, too.' Our challenge of figuring out where we were going to go took some foresight, although in hindsight, it looks pretty simple.
"A lot of people don't realize that EPIC stands for 'Eagle Ford, Permian, Ingleside, Corpus.' The best producing basin in the United States is the Permian. Period. That's settled. You can argue for the Eagle Ford as the second-best basin. So, you go from the best producing basin, through the second-best producing basin, to the best port, to put molecules on the water.
"That seems like a no-brainer in retrospect, but in the 2017-19 time frame when we were putting chips on the table, it wasn't all a settled issue. It took a lot of foresight; it took a lot of convincing."
One of the decisions made after taking Altus public was to invest in a 15% ownership in the EPIC crude pipeline, a massive 30-inch pipeline system being developed to transport crude from West Texas down to Corpus Christi. It was as a part of that investment decision that Freed took over as CEO at EPIC.
"I came to EPIC in June 2019, and I already knew everybody over here," Freed said. "The intent all along was that, as part of the succession planning, I would take over as CEO here. I will tell you candidly that we thought I'd be taking over in more of a success scenario, not taking into consideration everything that has happened with COVID and things that would change in the industry due to demand destruction. So, we had thought I'd spend a couple of years as president and then take over as CEO as a part of a sale process.
"But as it turned out, we needed to operate the company for the long term, and we needed to focus on operational excellence and building a great company. So, since taking over, I've been building out the team and putting the building blocks in place for running a great company."
As part of that effort to create the best company possible, Freed brought in several new senior management personnel in 2021. "I've got a new CFO who started within the last month, new chief commercial officer who started about six months ago, new chief operating officer as well. It's not the entire executive team, but we've got a new team in place here at EPIC.
"We're making a lot of changes in how we run the business. When I talk about operational excellence and those sorts of things, it's getting the right people in to help us become a great company. We're competing against the giants of the industry, and we're competing very well. We're punching way above our weight class.
"Part of that is getting the right team together. I can't say enough good things about the executives who were here, and the new executives who have joined the team will help us keep punching above our weight class."
Punching Above the Weight Class
Punching above that weight class is something that the EPIC team has no choice but to do, given that it must compete against some of the largest companies in the midstream business. As Freed described it, that is why, from day one, he felt it was important for the company to own its own crude oil loading terminal at the Port of Corpus Christi.
"We compete with the biggest of the big," he said. "Energy Transfer, Enterprise, Magellan, Plains All-American, P66, Targa, and now Enbridge has come in to buy Moda Midstream. So, we have to compete by doing other things differently than they do. That loading terminal enables that because we can be more flexible than our competitors can.
"That's always been part of the plan. If you think about the Corpus market, we are the only place where you can put a barrel in a pipeline and a terminal and contract with one party to make that movement happen. When you get down to nominations, and someone wants to adjust quickly to changing market conditions, they can make one phone call to our head of crude oil and say, 'Can you load this vessel for me?'
"The answer's not always yes. It just depends on how full we are and other contracts, but we can be a one-stop-shop for our people. That gives us a tremendous amount of flexibility that is a material competitive advantage."
He pauses before adding, "We're still a young upstart. Deploying $5 billion worth of new pipeline projects by a private equity backed company has never been done before."
Freed said that one of the things EPIC has achieved and is most proud of is the role it has played in diversifying the optionality for not just APA Corporation but for all other Permian and Eagle Ford producers for the ultimate destination of their production. While crude oil producers have always enjoyed some interconnectivity between the Port of Houston and its associated refinery/export operations and those at the Port of Corpus Christi, EPIC and its Y-Grade system has played a big role in creating a similar level of optionality for producers of natural gas liquids.
That liquids market has traditionally been dominated by the fractionating facilities at Mont Belvieu, a massive complex that lies along Interstate-10 between Houston and Beaumont. What the industry calls a Y-Grade stream consists of five liquid components: Ethane (C2), Propane (C3), Normal Butane (NC4), ISO-Butane (iC4) and Natural Gasoline (C5). Each product has its own specific applications and uses throughout the economy and must be transported to separate and distinct destinations once it has been fractionated from the Y-Grade stream. Until recently, Mont Belvieu has almost completely dominated that fractionation service and distribution market.
That domination by a single location has, in turn, resulted in very limited optionality for producers. That has all begun to change significantly in recent years.
"I think from a Y-Grade perspective, the connectivity we have built has been impactful," Freed said. "Belvieu has always been Belvieu, and I've heard great and amazing things about Belvieu. But there is a need and a reason to diversify away from there, and Corpus Christi and Sweeny are really the two best locations for that.
"When you think about our system, we actually start-up in New Mexico, and that system runs all the way down to Robstown, where we fractionate," he continued. "We also have a lateral that comes from Pettus, which is very near Hobson, that comes off DCP Sand Hills' line. Then we built a lateral line that goes from our facility in Robstown over to Sweeny, where we connect into Phillips 66 and CP Chem.
"So, we have a tremendous amount of connectivity throughout the Y-Grade system. We just needed to put a lot of steel in the ground to have a lot of geographic diversity, and that gives us flow assurance, and it also gives us the ability to access the premium markets locally.
"But we also connect into Ethane lines that connect all the way up to Belvieu. This ability to connect into the entire Gulf Coast is something we've worked very hard on. It gives us the reliability that we need to make sure our customers feel comfortable. Most of the large customers are going to diversify away from Belvieu, and they need to know that we're going to keep their volumes flowing."
"Belvieu is an amazing place, but this is a great diversification play. We're transporting a tremendous amount of hydrocarbons, and we need to be able to go to multiple marketplaces. We had the same view when I was at APA Corporation: You cannot put 100% of your hydrocarbons into a single place. Because, when something goes bump in the night — which will happen — doesn't matter whether it's a hurricane or a freeze or mechanical problem or you name it, something will go bump in the night.
"So that diversification is absolutely a key for all the producers who are going to make decisions out there."
An Incredibly Humbling Experience
Any life and career as accomplished as Freed's are going to attract attention and result in honors and awards. We mentioned Freed's induction into the Army ROTC Hall of Fame earlier, an honor that grew out of his ROTC service in both high school and college.
We asked him to talk about it in our interview since no story on his life and career would be complete without noting such a significant part of his life. Freed obliged, but it quickly became obvious that talking about this part of his life is an emotionally charged and difficult thing for him to do.
"Quite frankly, it's one of the most humbling things that's ever happened to me in my life. I had a distinguished service career in the Army. ROTC also has a specific view of the military world because it's the Reserve Officer Training Corps and produces active duty and reserve officers. Some of the inductees are there because they're generals; some are there due to different things they've done in their military career; some are there because they've become CEOs or for other things they've done in their civilian career.
"I think the blend of me having a successful military and civilian career was probably what got folks' attention. But to be candid, I went there a couple of years ago, and two people down from me (his voice cracks at this point) was a fallen soldier who I didn't know, but the medal was being given to his wife and son. And the son was roughly the same age as my kids.
"And my kids were there, and it really hit home for them. This guy won the Congressional Medal of Honor, and it was being awarded to his family posthumously. For my kids to see that and see some of the military traditions there — and it's not just the 21-gun salute — it's going to have a meal, and we leave a seat for our fallen brethren that are not going to be able to join us. That's impactful for my kids to see my foundations forged in that way of life."
Freed pauses before continuing. "I grew up in the Cold War. It was a different kind of enemy then than what we face now in terrorism vs. the Soviet Union. The military is not always emphasized as it should be in our industry and across the country, but that was just an incredibly humbling experience for me to be able to show my children that and to be a part of such a tremendous group of people.
"I had a distinguished military career, and the army put a few medals on my chest here and there. But at the end of the day, I'm humbled just to be thought of as a part of that group. The people that are there have, in my opinion, given sacrifices to their country that far exceed what I have done. It was an incredibly humbling experience to be included in."
The oil and gas business is led by a wealth of extraordinary men and women. The opportunity to interview so many over the last five years has revealed that they all share some combination of certain traits: Honesty, drive, ambition, personal integrity, keen insight, a creative mind, a bias towards personal service and humility.
Few exemplify each one of those traits as fully and clearly as Brian Freed.
Published at Fri, 01 Oct 2021 17:42:05 -0700